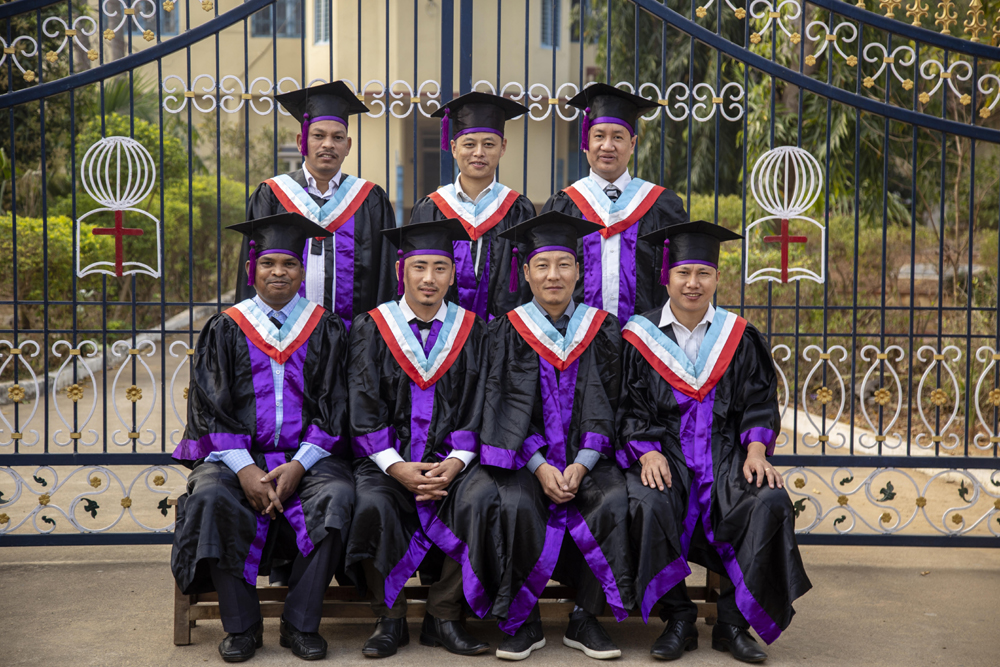 Purpose :
The purpose of the MTh degree programme is to train men and women for theological institutions and for leadership in various church related ministries. It is a two year research level post graduate program. The Master of Theology in Missiology is designed to enable the students to understand mission as fundamental to Christian faith, to build up their capacity to do research independently and to respond to issues with missiological concern in Indian Context. This goal is achieved by taking a limited number of courses in areas of their discipline and by doing a thesis at an advanced level in a field of specialization. Thus a student who completes MTh with a first class or high second class will be eligible to enter a doctoral course directly.
Requirements for Admission :
Hold an ATA accredited Master of Divinity degree (B+) or its equivalent degree from a reputed theological institution.
A pass mark with at least 55 percentages.
Must have completed at least two advanced M.Div.level missiological subjects.
At least two years of teaching/ministry involvement after M.Div.
Curriculum :
The course consists of successfully completing 45 credit hours
Core Courses    – 24 Credits   (8X 3)
Elective            –  6 Credits    (2X3)
Thesis              – 15 Credits
FEE STRUCTURE 2018 – 19

MASTER OF THEOLOGY (M.TH. – MISSIOLOGY)

M.Th 2018-2019 

1st yr

2nd yr

Admission Fee

Rs.8,500/-

 

C Deposit

Rs.2,000/-

 

Library Fee

Rs.3,000/-

 Rs.3,000/-

Gen Fee

Rs.6,000/-

Rs.6,000/-

Graduation

 

Rs.2,200/-

Hostel Fee

Rs.28,500/-

Rs.28,500/-

Thesis Fee

 

Rs.7,700/-

Tuition Fee

Rs.65,500/-

Rs.65,500/-

Total Due

Rs.1,13,500/-

Rs.1,12,900/-

TM Scholarship

Rs.40,500/-

Rs.39,900/-

Students actual Fee Payment

 Rs.73,000/-

Rs.73,000/-
PAYMENT MODE
| | | |
| --- | --- | --- |
| Instalment | 1st Yr | 2nd Yr |
| | | |
| Sep 5th | Rs.43,000/- | Rs.43,000/- |
| Dec 5th  | Rs.15,000/- | Rs.15,000/- |
|  Feb 5th  | Rs.15,000/- | Rs.15,000/- |
Payment of Fees :   
Student/Sponsor can either make direct deposits from your accounts OR make cash deposit and bring the chalan to confirm payment at the office OR by DD/Check(Including the processing fees) in the name of COTR College of Ministries. If payment is done by NEFT or RTGS, the transaction code must be submitted to the office Application and Prospectus fees are to be paid during the request for the same. Students should clear all fees and dues in full before the final examination. The College reserves the rights to revise the fee structure as and when considered necessary.