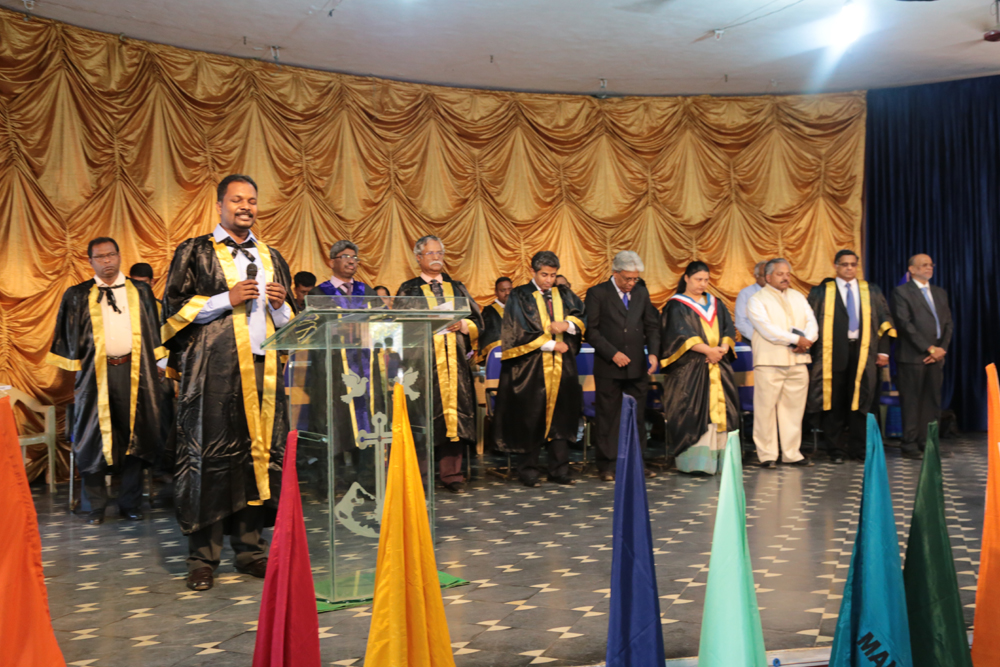 COTR Bible College in India accepts students of all race, color, nationality, ethnic origin, sex, and status.
In keeping with the above philosophy, we give due regard to the following:
The applicant must be a born again and baptized Christian and a member in good standing with his/her church with a commitment to discipleship.

The applicant must have a definite call to God's service.

The candidate must be able to do his/her studies in the English language.

The applicant must have attained the age 18 years by June of the year in which he/she wishes to enter the Seminary.
Documents Required for Admission
The duly filled application must be forwarded to the Registrar's office along with the following:
Two recent passport size and a stamp size photographs.

A statement of reason for applying to COTRTS.

A non-refundable application fee of Rs.300/- (US$50 for overseas applicants).

Attested copies of all academic records.

A one full-page (A4 size) testimony in English, in candidates own handwriting.

Academic and Ecclesiastical reference forms.Foreign students must have valid student visa and must be registered with the Indian Government Nationality Certificate / I.D. card.

Medical Certificate.

Financial responsibility form.
 Admission of Transfer Students
Following criteria will be observed in admitting transfer students:
Required academic qualifications pertaining to the course applied.

Official transcript of the academic performance from the previous institution.

Recommendation, and Confidential reports, from the Pastor of the local church.

A special character certificate and "No Objection Certificate" from the head of the institution last studied.

Should secure 60% marks in a qualifying examination set by COTRTS.

Approval of COTRTS Admission Committee

Approved   credits will be transferred if the previous institution is accredited by Asia Theological Association.
Application Forms and Prospectus
Application form and Prospectus can be obtained from the Office of the Registrar of COTRTS upon payment of Rs.200/- (non refundable)
Fees can be sent to COTR college of ministries in India by Money Order or through cheque or by online transfer .
Our account Details.
COTR College of Ministries
Acc. No.11308605203
IFSC   SBIN0001007
State Bank of India,  Bheemunipatnam, Visakhapatnam.
Thank you so much for applying in COTR  Theological Seminary. May God Bless You , your family and ministry.
The Registrar
 COTR Theological Seminar
Dorathota, Bheemunipatnam
Visakhapatnam,  A.P. 531 163.  INDIA
Entrance Examination and Interview
Each applicant, seeking admission in COTRTS for any program, must appear for an entrance examination which covers the areas such as Bible Knowledge, General Knowledge and English, and each applicant must secure minimum 60% marks to be selected. Having passed the exam candidate is required to appear for an interview.